Trips & Camps
Experience one of our professionally organized trips or camps!
Colorado Springs, CO
Come work on your pickleball skills in beautiful Colorado Springs with instructors Scott and Daniel Moore! Our focus will be on improving your mental game, shot selection, shot making, and game strategy, all while having a great time! Camp limited to advanced and intermediate players. |Sep 12 ~ 14, 2016|
Casa Grande, AZ
Escape the coming cold weather and join us in sunny Arizona for our Casa Grande bootcamp! Through intensive training, we will help you become a better player in both the physical and mental aspects of pickleball, providing you with new tools, drills and understanding for taking your game to the next level. Camp limited to 4.5 & 5.0 players as well as the first 20 paying participants.
Japan
Join us for a cultural exchange to one of the world's most ancient civilizations as we launch pickleball in Japan! Savor the fresh sushi, explore ancient temples, and witness breathtaking natural landscapes, all while interacting with locals and teaching them about the game of pickleball! You will also have the opportunity to daily improve your own game with playing time and coaching from one of the top pickleball players in the world. This will be a true insider experience as our guide, who lived in Japan for 16 years, takes you to all his favorite spots! | May 12 ~ 20, 2017 |
About pickleball trips
We guarantee all of our trips & camps to be:
Exclusive

At Pickleball Trips we believe that more isn't always merrier! Which is why we limit our participants to between 8 and 20 players, ensuring that you get individualized coaching and significant playing time with some of the top players in the game! Additionally, our hope is that smaller group sizes will result in deeper relationships and lifelong friendships with other trip members, even after you go home.

Professional

Our coaches are professional players and national champions who know what it takes to get to the top! Not only are they some of the top players in the game, but they also have extensive experience in teaching the game as well. This kind of coaching, on a semi private level, will prove invaluable, guaranteeing to challenge and sharpen your skill set regardless of your level or experience. But our pickleball isn't the only professional thing about us! Our staff has also traveled the world and done countless hours of research to bring you the most exciting adventure possible. What could be better than combining the best pickleball with the best travel experience?

Cultural

One of our core beliefs is that if you spend the time and money to travel overseas, you have to get a taste of the local culture and cuisine. Since we've developed relationships in all the countries we visit, our overseas trips always involve interactions with locals, both on and off the pickleball court. These experiences might include sharing meals together, hearing about their daily lives, learning to cook local food, and of course introducing them to the great game of pickleball!

Unforgettable

Last, but certainly not least, we want our trips to be a once in a lifetime experience that you will never forget! As adventure lovers who have traveled the globe, we specialize in creating lasting memories. Whether it's coming face-to-face with snow monkeys in the mountains of Japan, crawling through war era tunnels in Vietnam, learning to cook authentic Thai food in Thailand, or going on four wheeler expeditions to stunning beaches and waterfalls in Mexico, our overseas trips always include access to the local spots you couldn't find without someone who's done it before!
OUR TEAM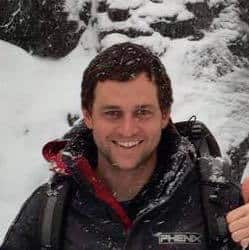 Daniel Moore
Trip Director & Pickleball Instructor
Daniel lived in Japan for 16 years before moving to the U.S. to play college tennis at Azusa Pacific. He started playing pickleball in 2014 and was named the 2015 Player of the Year the following year. He now lives in central Japan, working as a guide for a tour company called Walk Japan.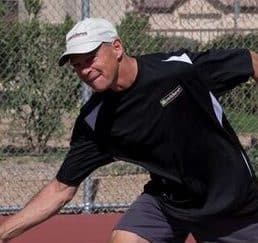 Scott Moore
Pickleball Instructor
Scott is a self-described serial entrepreneur with 4 children. In addition to his passion for travel, he is also a racket/paddle sports junkie with his most recent obsession being pickleball. In 2015 he was named the Pickleball Rocks Player of the Year after winning the trifecta at Nationals VII and Tournament of Champions.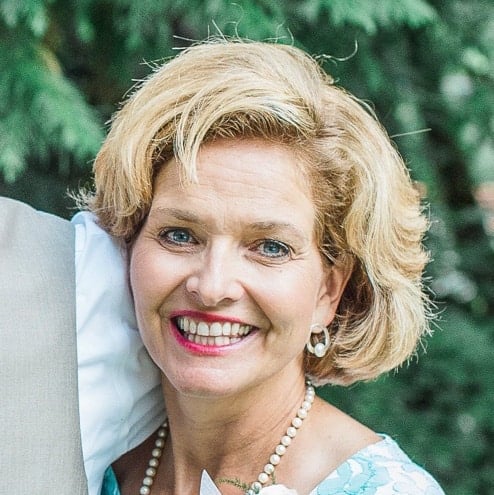 Susan Moore
Trip Facilitator
Susan is another pickleball-loving member of the Moore family. Her accomplishments include several gold, silver, and bronze medals at the 4.0 level. She has also accumulated years of travel planning experience, having organized family excursions to over 30 countries across the globe!
Sign up for one of our trips
Whether it's one of our international trips or domestic bootcamps, we guarantee an amazing experience and improved pickleball!
Colorado Springs, CO
September 12 ~ 14th, 2016
Intermediate & Advanced Players Only
5 ~ 7 Hours/Day of Training, Instruction, & Match Play
$40/Person/Night Housing Option
Sign Up
Casa Grande, AZ
Oct 28th ~ Nov 2nd, 2016
Advanced Camp Limited to 4.5 & 5.0 Players
5 ~ 7 Hours/Day of Lessons, Speed & Agility Training, Drills, Coaching, & Match Play
$190/Person/Week Double-Occupancy Accommodation
$320/Person/Week Single-Occupancy Accommodation
Accommodation includes use of all amenities including swimming pool, fitness center, golf course (no green fees in Oct), & cafeteria
Limited to first 20 paying participants!
Sign Up
Japan
May 12th ~ 20th, 2017
All Levels Welcome!
All Meals, Pickleball, & Activities Included
Alcohol, Airfare, JR Train Pass, & Travel Insurance NOT Included
*Price is for double-occupancy accommodation for 8 nights
*Price is $2700 for single-occupancy accommodation for 8 nights
Contact us using the form below for more details!
Sign Up
Testimonials
Check out what people are saying about our trips & camps!
Get in touch
We'd love to hear from you or answer any questions you have!