Travels with Daniel Moore: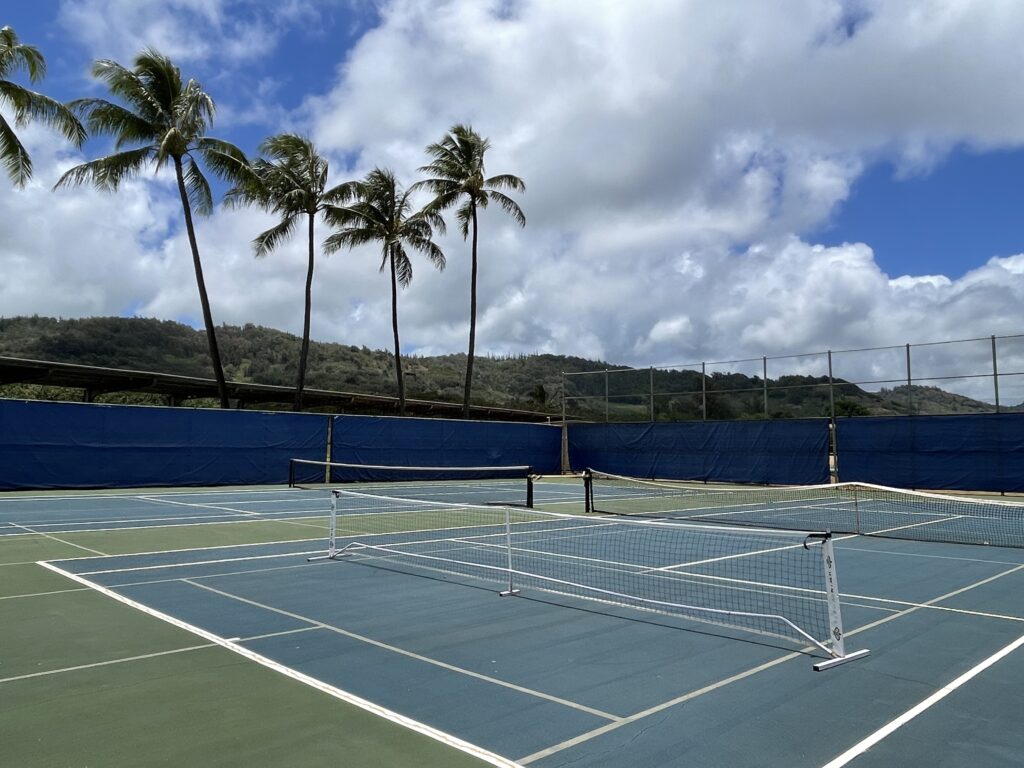 Not that you need an excuse to visit Hawaii, but if you do, the Hawaii Pacific Rim Pickleball Cup is a darn good one. The first annual edition of this tournament was held in mid-June on Oahu and had 400+ players from around the world competing. Hawaiians love a good party, and the atmosphere, pop-up tents with homemade food, and friendly people made it feel like one big Luau.
Having visited Hawaii to teach every year until the start of the pandemic, it was amazing to see how far pickleball has come on the islands. Although there are unfortunately few dedicated courts, this tournament was a big statement to the state government that pickleball brings in tourists and is here to stay. I heard talk of the University of Hawaii hosting the tournament next year, which would be another step up. As for the audience, if they want to spice things up, they can bet on bos88.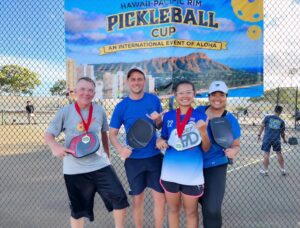 I extended my trip to Hawaii, visiting the "Garden Island" of Kauai to do clinics and explore locations for Pickleball Trips. Kauai is definitely off the beaten path compared to Oahu. There are hardly any bars or restaurants on the island. But for a relaxing getaway away from it all, Kauai is hard to beat. The Kauai Beach Villas where I taught even have their own multi-use pickleball courts, and Pickleball Trips is thinking about organizing a trip there. Let us know if you are interested.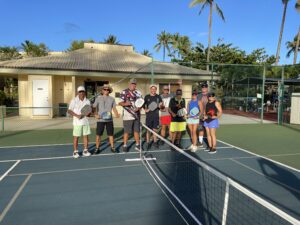 After Kauai, I flew the 30 minutes to Oahu for more clinics and the pacific rim tournament. Everyone is so eager for instruction in Hawaii; it's fun to take part in raising the level and growing the sport. Like virtually everywhere in the world that plays pickleball, there are a lot of addicts here in Hawaii.
The tournament itself was a lot of fun too. I played 5.0 men's doubles and 5.0 mixed doubles with partners from Australia and Thailand, respectively. Although the level is not as high in Asia, it is getting closer. I played with partners from around Asia to let people in the states know that Asian pickleball is coming up and that pickleball has become a global sport. We took the silver in men's and the bronze in mixed, so a medal in each wasn't too shabby.
Finally, I got to explore some while I was on Oahu. Although I love traveling for pickleball, wherever I go, I ensure I see some things besides the inside of a pickleball court. I took a surfing lesson with a local pickleball player, then rented a board and surfed in Waikiki several times with a friend. If you are looking to try surfing, definitely check out Beach Boys Hale and ask for Ron.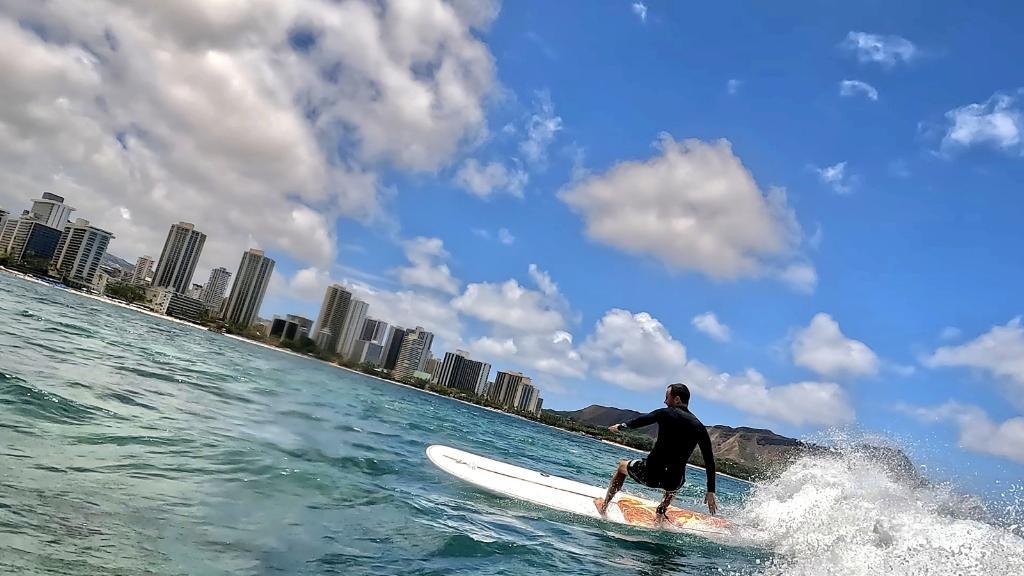 I also went hiking with a local pickleball player. Starting in the rainforest, we gradually ascended through a couple of different climate zones until we broke through the forest and had wide-open views of the mountains and ocean. Seeing how small Oahu is compared to the Pacific Ocean makes you realize you are stranded on a small rock in the middle of nowhere. It's kind of crazy but also made me thankful for this island paradise.
It was a great trip to Hawaii, and I plan to return yearly for the Pacific Rim pickleball tournament. It's a great reason to visit Hawaii, exercise, and make friends with local pickleball players. Stay in touch for more information on our Kauai Pickleball Trip, which we will be working on.