Pickleball Trips was born from our twofold passion for travel and the sport of pickleball. Brothers Jon and Daniel share their expertise as certified teaching professionals and their knowledge of travel from growing up abroad as the foundations for their company. Our mission is to combine a one of a kind travel experience with world class pickleball instruction aimed at taking your game to the next level, all while exploring a new destination.
Want to improve your Pickleball game while traveling to amazing places and meeting new friends? Join us for high-quality pickleball coaching and travel around the world.
Meet the Pickleball Trips Team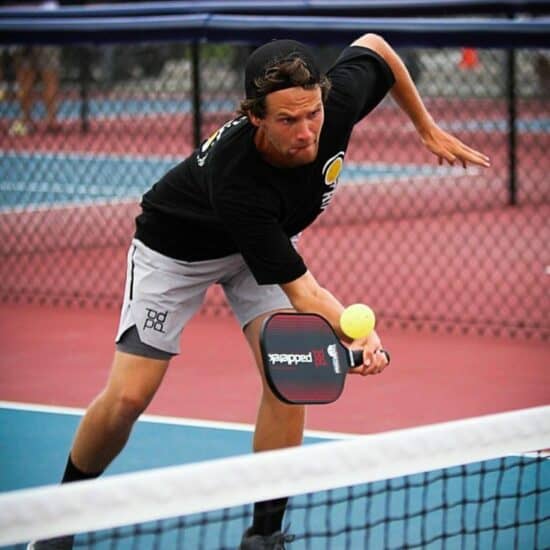 Jon Moore
Co-Owner
Director of Operations
Certified Teaching Professional
About Jon
Jon is a co-owner of Pickleball Trips alongside his brother Daniel while serving as the director of European operations. He also happens to be the newest member of the Moore clan to pick up the game, but has quickly achieved 5.0 status. He now works full-time in pickleball, organizing and leading international tours all over Europe through Pickleball Trips as well as developing a brand new instructor training program through the International Federation of Pickleball (IFP). When not on the pickleball court, Jon loves plotting new adventures for himself, his wife Kaya, and their baby girl Holland Grace.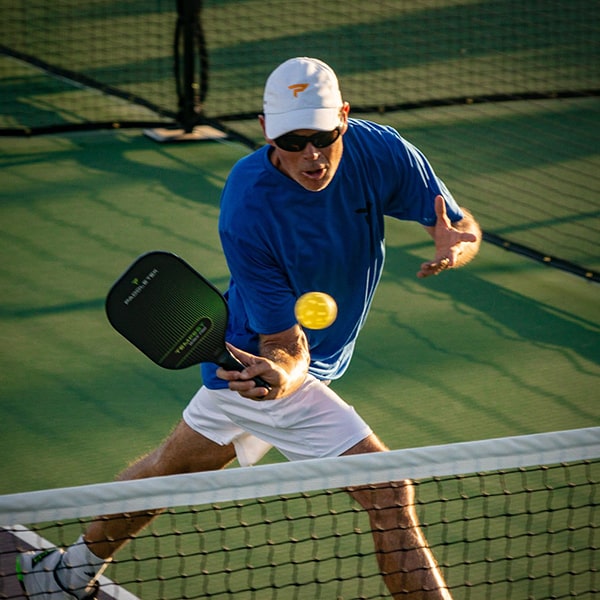 Scott Moore
Head Instructor
Certified Teaching Professional
20+ Time Senior National Champion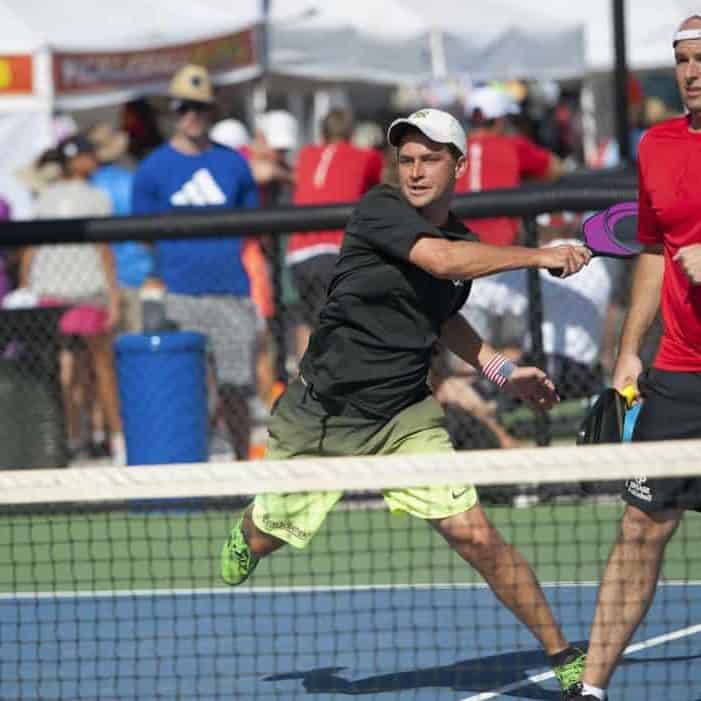 Daniel Moore
Co-Owner
Tour Development Expert
Director, Asia-Pacific Region
Certified Teaching Professional
9-Time Open National Champion

About Daniel
Daniel is a 9-time national champion and professional pickleball player. After playing collegiate tennis at Azusa Pacific University and living in Kenya, he started pickleball in 2014 when his father introduced him to the sport, saying "this is your only chance to become a national champion". After working as a travel guide in Japan, Pickleball Trips was born out of a desire to take pickleball players to world-class destinations. He started pickleball in Japan and Kenya, as well as helping launch in China. He has taught in over 15 countries and is currently working on developing a certification program for the International Federation of Pickleball. Daniel lives in Japan, where he owns Active Travel Japan, an outdoor travel business and enjoys snowboarding and hiking in Japan's many mountains.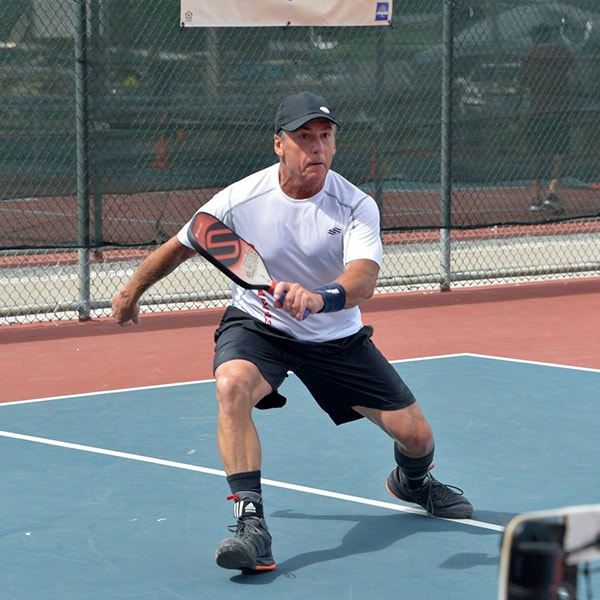 About Randy
Randy Coleman accidentally discovered pickleball during a family visit to Lubbock, TX in late 2015. After playing recreationally for a couple of years, he entered his first pickleball tournament in Houston where he won three gold medals. Randy officially turned pro in January of 2018 upon signing with Selkirk Sport, who he has been with ever since, while also serving as a brand ambassador for companies such as Babolat and Jigsaw Health. His passion for meeting new people through pickleball, competing, and helping grow the sport on a global scale led him to sell his house and go full time on-the-road. Since that time, Randy has medaled in too many tournaments to count as well as having the opportunity to teach and promote the sport in countries such as Japan, Ireland, and China as an International Federation of Pickleball International Ambassador. In 2020 and beyond, Randy looks forward to continuing to travel with Pickleball Trips as a guest instructor, commentating on professional pickleball matches, and growing his website PickleballVoyager.com.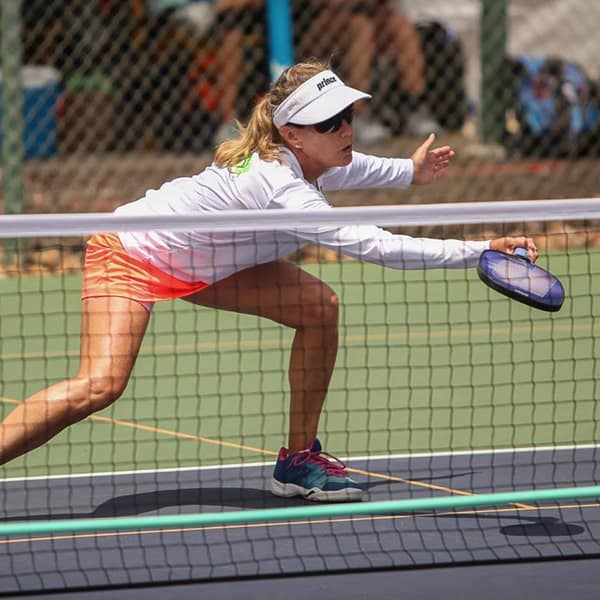 About Jennifer
Jennifer Lucore is a professional pickleball player, a global ambassador, and 2019 Inductee into the Pickleball Hall of Fame (yes, there really is such a thing). Her numerous championships include: 17-time USAPA Nationals, 11-time Canadian Nationals, 6-time Huntsman World Senior Games, 6-time International Tournaments, 4-time Tournament of Champions, and more! She co-authored, with her mom, the sports first-ever history book: The History of Pickleball – More Than 50 Years of Fun! Jennifer loves traveling the world to introduce and teach people this wonderful sport and all it has to offer. Follow her journeys on her pickleball blog – allpickleball.com. When not on the court Jennifer can be found exploring the countryside, off the beaten paths.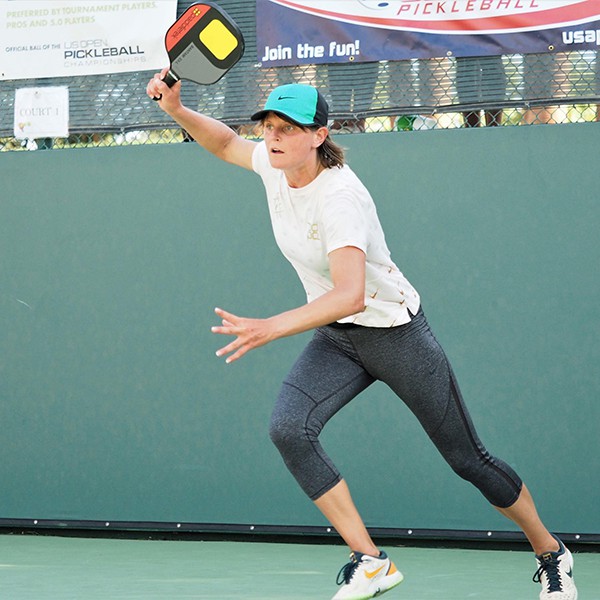 About Irina
Irina has been playing and coaching racquet sports for over 20 years and is one of the top-rated women's pickleball players in the world across all disciplines. She has coached Division I college tennis at Texas Tech and The University of Washington and has hosted pickleball clinics in North America, Asia, and Europe. Her tournament success is amazing. She is both a USAPA Nationals Pro Women's Singles and Doubles Champion (2016, 2018) and US Open Pro Women's Doubles Champion (2019) and a holder of multiple titles at top tier professional pickleball events worldwide.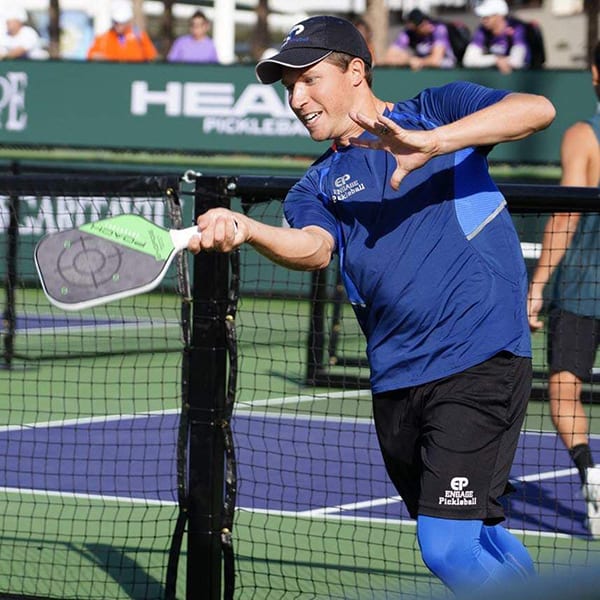 About Noe
Noe Sariban grew up in Belgium and moved to the US at the age 19. He graduated from Duke University's School of Medicine with a Doctorate of Physical Therapy in 2013, and has been working in Sports and Orthopedics ever since. He and his wife Natalie met during orientation at Duke University. They have been married since 2014 and had their daughter Lucie in January of 2019. Noe, who started playing pickleball in early 2017, has been competing at the pro level since 2018 and is sponsored by Engage. He travels around the USA as a Doctor of Physical Therapy, teaching lessons and camps around the country. As of October 2019, Noe was hired as the official Team Engage Physical Therapist and will be present at tournaments to assist top pros throughout the competition with injury management and court-side treatments.